The Marshall County Landfill is going solar!
In January 2022, the Landfill was awarded an EMS grant of $24,999 to invest in solar power for 3 sites at the landfill.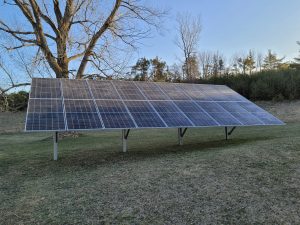 The Landfill purchased and installed the panels in spring of 2022.  The panels were operational by July 2022.   Data will be collected and an open house is expected to be held May 9, 2023 to allow the public the opportunity to ask questions.